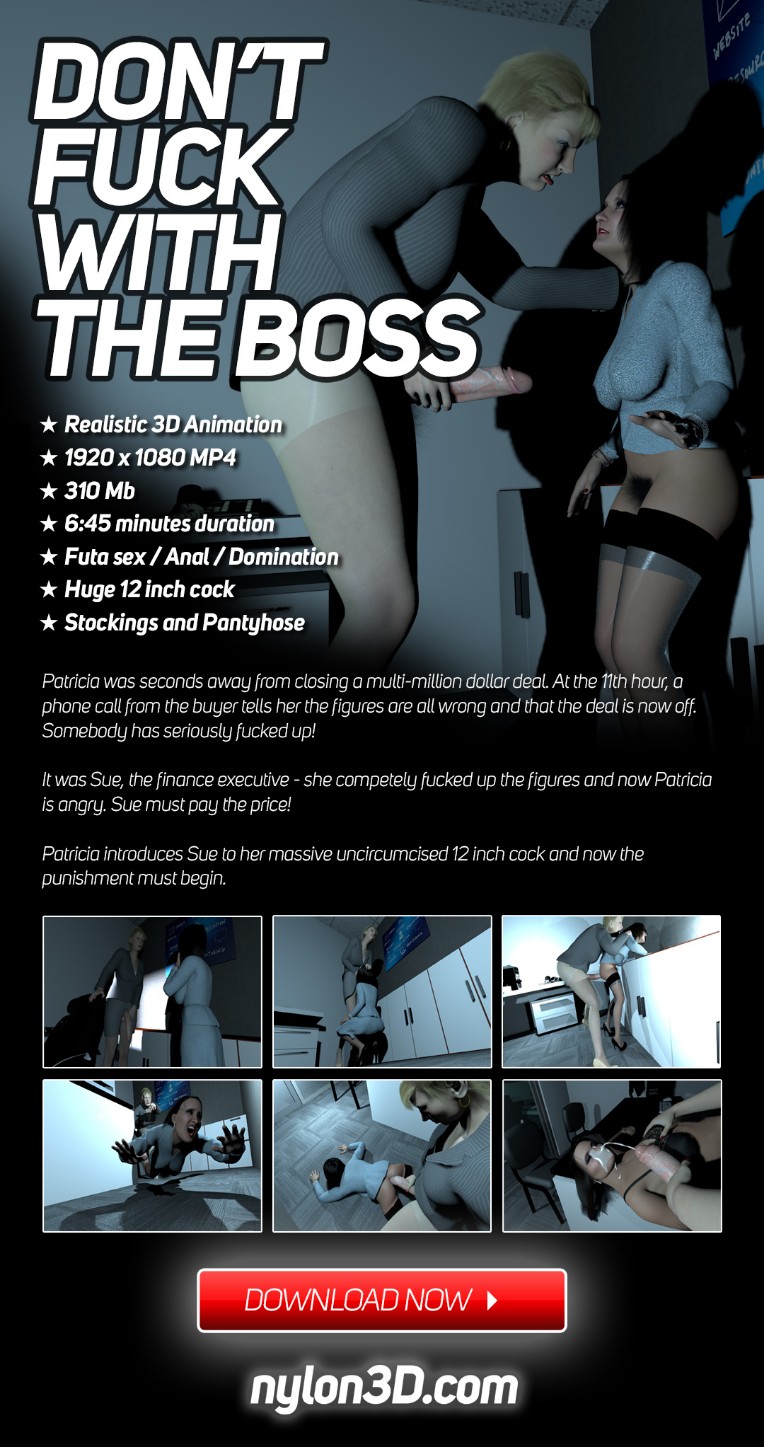 Patricia was seconds away from closing a multi-million dollar deal. At the 11th hour, a phone call from the buyer tells her the figures are all wrong and that the deal is now off. Somebody has seriously fucked up!
It was Sue, the finance executive – she competely fucked up the figures and now Patricia is angry. Sue must pay the price!
Patricia introduces Sue to her massive uncircumcised 12 inch cock and now the punishment must begin.
• Realistic 3D Animation
• 1920 x 1080 MP4
• 310 Mb
• 6:45 minutes duration
• Futa sex / Anal / Domination
• Huge 12 inch cock
• Stockings and Pantyhose